The new Office of Local Government launches a tool to compare how councils are performing, and LBWF emerges as one of the laggards
The newly formed Office of Local Government (Oflog) has just launched a tool which shows how English councils are performing in terms of both their near neighbours and the national median.
So far, the focus is on adult social care, finance, and waste management, with a total of 18 different metrics tracked.
It's fair to say that LBWF doesn't come out of this exercise very well, performing below the national median in 14 cases, and above it in only four.
The waste management data is indicative: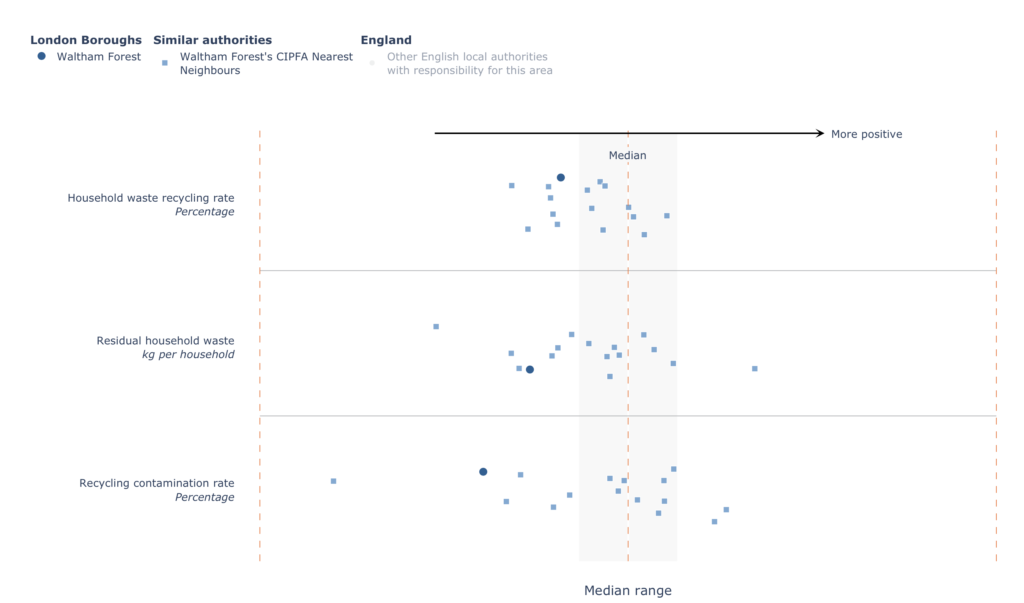 LBWF consistently attempts to give the impression that it is somehow part of the vanguard. It's early days yet, but this objective approach may turn out be a useful way of identifying and debunking such spin.