LBWF's fiefdom: 'borough of culture' or borough of dysentery?
One recurring theme in LBWF's endless self-promotion is that, thanks to the Town Hall's efforts, Waltham Forest is an unusually appealing place, the borough of 'the Stow' and 'the Stone', 'quirky, individual creative businesses', a vibrant night-time economy, and an exciting and diverse 'cultural offer', in short, a honeypot for what one of LBWF's more influential consultants calls 'the rising prosperity' demographic.
Yet the amusing thing is how often reality intrudes, how often the glittering images collide with the tawdry realities.
In 2021, the Evening Standard reported that 'Waltham Forest tops the list as London's least hygienic borough for food'.
And now an interactive map from the Food Standards Agency reveals that Waltham Forest has one of highest concentrations of zero rated food outlets in the country, with its so-called dysentery triangle so large that it is visible from outer space: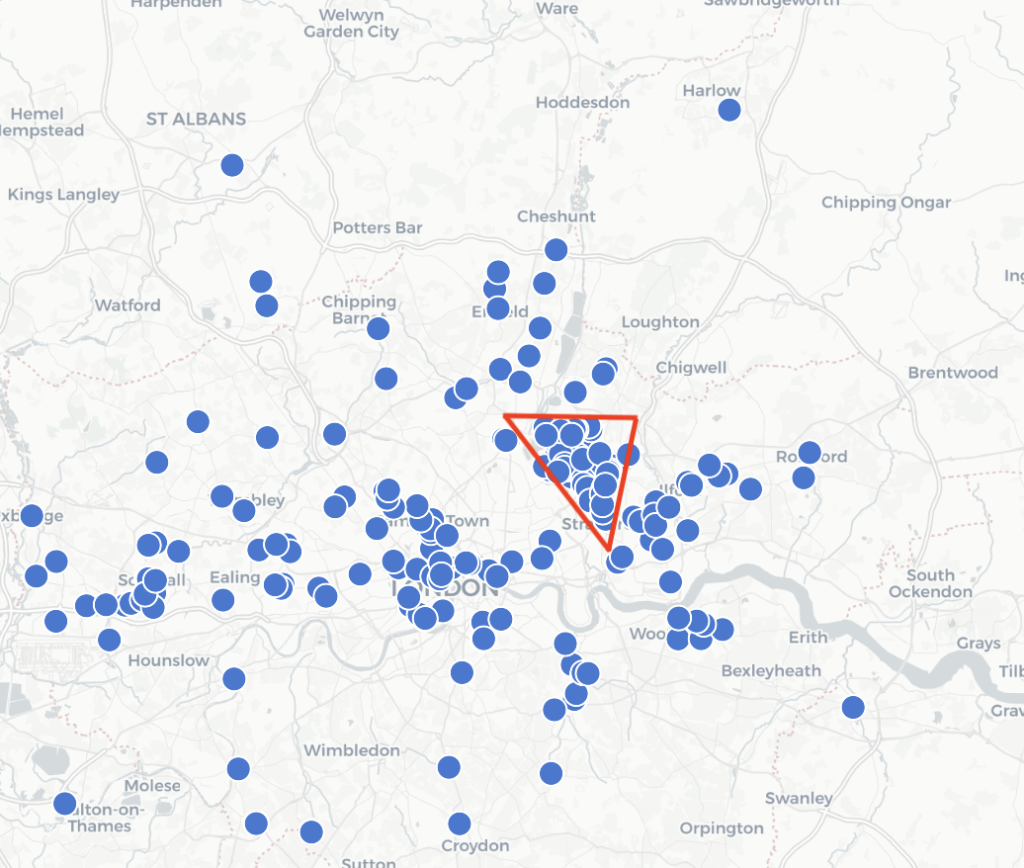 The lesson? As any savvy bon viveur knows all too well: if you go out in Waltham Forest, don't forget the Imodium.