The E11 BID Co.: strike off discontinued, but accounts still overdue
According to Companies House, the Registrar has discontinued the compulsory strike-off of the E11 BID Co..
On the other hand, the visitor who uses the Companies House webpages to check on the E11 BID Co.'s progress is still greeted by the following: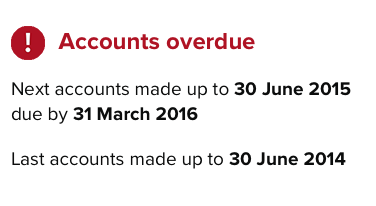 As I've pointed out before, it does seem strange that an organisation which depends solely for its income on the hard work of local traders, and in the past has been showered with public money, cannot get its accounts in on time.
Indeed, this is particularly so because not so long ago the E11 BID Co. was castigated for failing to pay its taxes, and being run chaotically, so might have been expected to carefully learn the requisite lessons.
As ever, there will be many who wonder why LBWF continues to give succour to this lame duck, when by all reasonable standards it should have been put out of its misery years ago.