Ex-Tower Hamlets Mayor Lutfur Rahman: the final disgrace
For reasons best known to themselves, and against a mass of evidence, sections of the local Labour Party have continued to champion the disgraced ex-Mayor of Tower Hamlets, Lutfur Rahman.
Now, however, their empathy looks even more absurd.
For Mr. Rahman has been struck off by his own professional body, the Solicitors Disciplinary Committee (SDC), and ordered to pay £86,000 in costs.
The key part of the SDC's judgement is as withering as it is possible to get: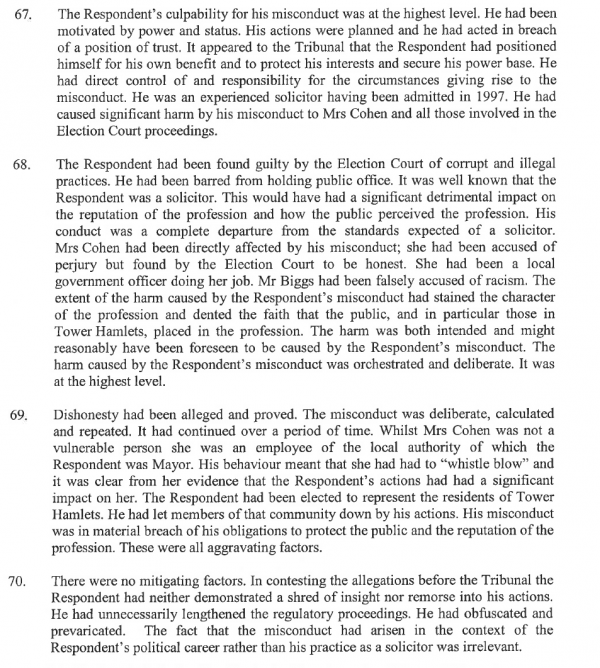 If Labour Party people can't get these kind of very clear-cut issues right, it is reasonable to wonder whether their judgement should be trusted on anything else.