LBWF Leader Clare Coghill's MIPIM muddle (2)
After this blog's previous posts about Council Leader Clare Coghill's 2016 and 2017 visits to Cannes for 'real estate's Glastonbury Festival', the Marché International des Professionnels de l'Immobilier (MIPIM), various correspondents have written in requesting further details, particularly about the cost.
It is worth noting that in her 'registered gifts and hospitalities' declarations, Cllr. Coghill lists the Cannes trips, but as of today provides little elaboration.
However, LBWF's response to a Freedom of Information inquiry (reproduced as received) reveals some interesting details about who paid for what: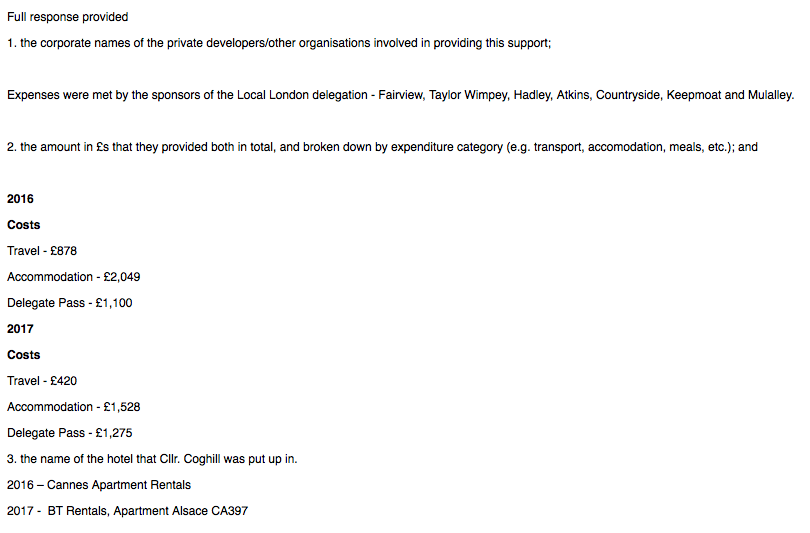 It is a pity that LBWF ignores the question of meals, though possibly Cllr. Coghill packed her own sandwiches.
However, that matter aside, the trips were in general hardly penny-pinching. The 2016 travel figure, £878, looks like a BA Club Europe return fare to Nice, a hop to Cannes. The accommodation totals for what were, in all probability, just three or four night stays are also eye-catching. 'Cannes Apartment Rentals' is too vague to be traced, but  'BT Rentals, Apartment Alsace CA397' appears to be this rather swish property: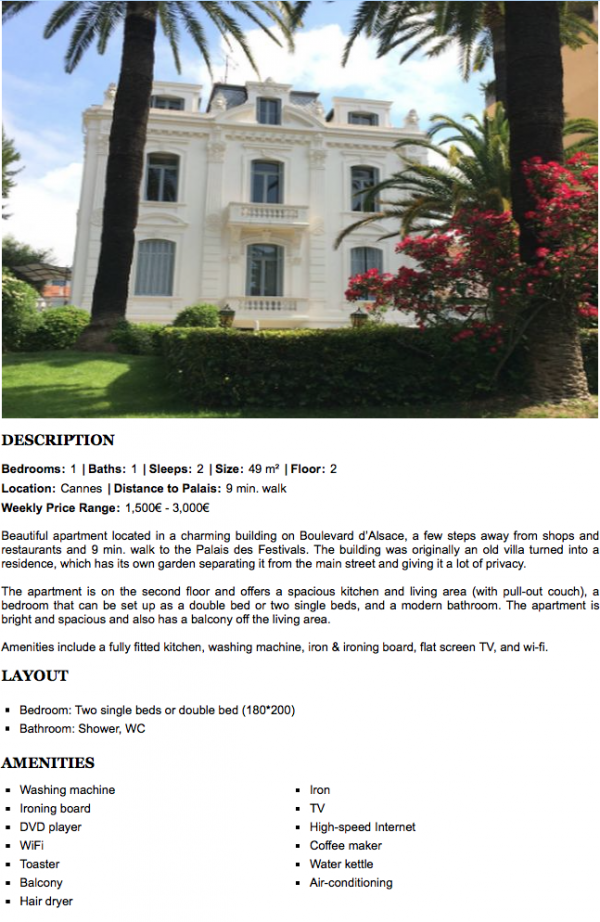 No doubt, Cllr. Coghill remained unruffled by such luxury, her integrity fully intact.
But whether it was wise of her so fully to accept the property developers' embrace remains to be seen.