Steven Saxby, the 'red vicar' of Walthamstow, and Mr. Mahmood ul Hassan Raja, the ex-imam who praised an Islamist killer, but joined the Labour Party because 'Mr. Corbyn will fix knife crime'.
A good barometer of Labour's ongoing moral collapse is the ever-expanding list of questionable characters who are currently being welcomed into its ranks, even (as Guido Fawkes regularly demonstrates) chosen to stand for the party at elections.
No one with a few pounds to spare, it seems, is beyond the pale.
Recently, the blog Harry's Place published details of yet another revealing case, this time in Waltham Forest.
The dramatis personae are three close pals, Canon Steven Saxby of St Barnabas Church Walthamstow, a Momentum activist; Mr. Mahmood ul Hassan Raja, said to be an ex-imam at Lea Bridge Rd. mosque; and (in a supporting, though still notable, role) Mr. Khalid Iqbal Malik, a 'social media activist'.
The story starts in Pakistan during 2011 with the murder by one of his bodyguards, Mumtaz Qadri, of the then Governor of Punjab, Salman Taseer, famous for being a vocal critic of his country's draconian and partisan blasphemy laws.
Subsequently, Mr. Qadri openly confessed his crime, underlined his fervent opposition to Mr. Taseer's liberal views, was convicted, and then hung, though also widely acclaimed by Sunnis as a Ghazi, or champion of Islam. Today, his grave is visited by hundreds of people each day, and is being transformed into a pilgrimage site
Back to events at home. In 2016, it emerged that two private citizens (one a convicted fraudster) were organising surreptitious award ceremonies in Waltham Forest Town Hall, with the full co-operation of the Mayor, and one of the beneficiaries was our Mr. Malik.
Inevitably, this in turn provoked interest in Mr. Malik's social media activities, and in the end produced a further series of concerning revelations. For it turned out that not only did Mr. Malik's Facebook page feature this blatantly anti-Semitic cartoon…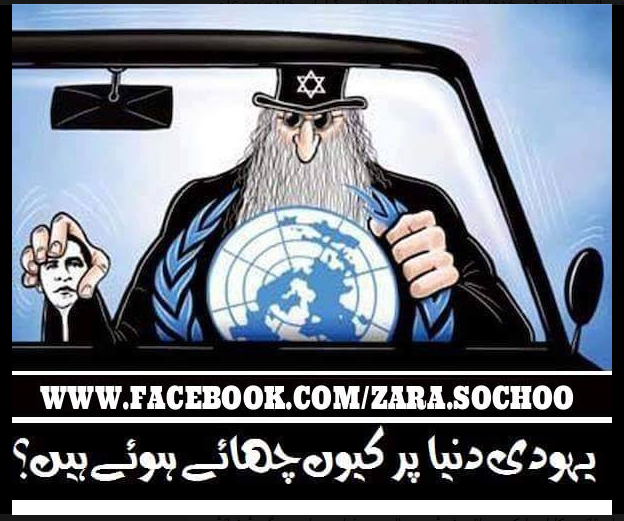 …but apparently in line with his own views, he had promoted an Urdu language video in which Mr. ul Hassan Raja – as the Evening Standard reported – feted the assassin Mr. Qadri, as a 'hero' and 'martyr', and added for good measure: 'We are praying to Allah that he will grant us the same martyrdom…this is a man who loves God and his Prophet… People are crying for him and praying for him…. and you can see how moving the funeral is…God help us to take his mission forward'.
That is the preamble, now for the punch line. The events that have been described caused a good deal of hand wringing In Waltham Forest Town Hall, and eventually an investigation, led by barrister Jonathan Auburn, specially brought in, no doubt, at some considerable cost. However, little or no action followed, and both Mr. Malik and Mr. ul Hassan Raja largely disappeared from public view.
That is, until now. For presumably emboldened by the fact he has just become a Labour Prospective Parliamentary Candidate, Canon Saxby last week published a video of his own in which he gushes over a 'well-respected' friend who had just joined him in the party.
And who is the friend?
Why, it's Mr. ul Hassan Raja.
It's fair to say that while Canon Saxby's video received acclaim from his political acolytes, not everyone was impressed. One comment on his Facebook page (now removed) reads:
'Salman Taseer stood up for the rights of minorities in Pakistan and spoke out about the persecution of Christians because of pakistan's [sic] abhorrent blasphemy laws. Because of that Salman Taseer was murdered. Your friend here praised the murderer of Salman Taseer and called the murderer a "hero" – so there you stand with your dog collar happily selling Christians down the river while eagerly supporting murderous far right islamists [sic]. Utterly disgusting. You should be kicked out of the Church and the Labour Party if they have any morality left should expel you'.
What to say?
It is sensible to start by looking at some possible mitigation.
First, there is the issue of whether Mr. ul Hassan Raja's words were reported accurately, or twisted, either inadvertedly or because of 'Islamaphobia'.
Fortunately, this is quickly resolved, because Mr. Auburn was adamant that there had been no misrepresentation:
'An officer of the Council who understands Urdu has viewed the video clip and provided me with a translation. The translation largely bears out the reporting in the Evening Standard. From that translation it appears that the content is one of Mr Mahmood commentating on images of the funeral of the Governor's murderer, and describing that murderer as a "martyr", stating that the funeral is a "joyous occasion", with people "praying with such pride", and that the murderer's death is of "the highest rank and keep his mission and keep it going and give him strength"'.
Second, there is the question of whether, when ushering Mr. ul Hassan Raja into the Labour Party, Canon Saxby knew that he so avidly venerated Mr. Qadri. Of course, only the good Canon himself can provide a definitive answer, but there is some powerful circumstantial evidence. As already pointed out, the two men are longstanding friends. Moreover, shortly after the Malik video first went public, it was discussed by this blog (see posts cited below), at Harry's Place, and in the Evening Standard; and it is known that Canon Saxby is familiar with the first two on this list, if not the third. So it seems improbable that subsequently he has somehow become an innocent abroad.
Finally, there will be those who claim that a molehill is being made into a mountain. The Taseer assassination was no doubt regrettable, in this view, but it is only one amongst many acts of political violence in recent Pakistani history, and Canon Saxby simply has bigger fish to fry than try to differentiate amongst them.
Yet this argument, too, has little credence. Mr. Taseer was a leading politician and businessman, and his death was reported all over the world, as was the related bloodshed that inevitably followed. Moreover, he stood up for important and universal principles, ones that are widely shared across the mainstream political spectrum in Britain, certainly, but in many other democracies, too.
Mr. Taseer, to repeat, wanted his county's blasphemy laws to be reformed, and his insistence on this point stemmed not from some anti-religious fervor, but because he saw how the existing legislation worked on the ground. One case that he was much troubled by centered on a woman named Asia Bibi, and exactly captures what he thought was at stake.
Wikipedia summarises as follows:
'The Asia Bibi blasphemy case involves a Pakistani Christian woman, Aasiya Noreen (born c. 1971; better known as Asia Bibi), convicted of blasphemy by a Pakistani court, receiving a sentence of death by hanging in 2010. In June 2009, Noreen was involved in an argument with a group of Muslim women with whom she had been harvesting berries after the other women grew angry with her for drinking the same water as them. She was subsequently accused of insulting the Islamic prophet Muhammad, a charge she denies, and was arrested and imprisoned. In November 2010, a Sheikhupura judge sentenced her to death. If executed, Noreen would be the first woman in Pakistan to be lawfully killed for blasphemy.
The verdict, which was reached in a district court and would need to be upheld by a superior court, has received worldwide attention. Various petitions, including one that received 400,000 signatures, were organized to protest Noreen's imprisonment, and Pope Benedict XVI publicly called for the charges against her to be dismissed. She received less sympathy from her neighbors and Islamic religious leaders in the country, some of whom adamantly called for her to be executed. Christian minorities minister Shahbaz Bhatti and Muslim politician Salmaan Taseer were both assassinated for advocating on her behalf and opposing the blasphemy laws. Noreen's family went into hiding after receiving death threats, some of which threatened to kill Asia if released from prison'.
And nor has Asia Bibi's persecution ended, because though her death sentence has been suspended, she still languishes in prison, unable to proceed with an appeal.
So, to argue – in mitigation of Canon Saxby's behaviour – that Mr. Taseer's assassination was an event of little or no consequence, without wider resonance or meaning, is to fly in the face of the facts.
Close scrutiny of the evidence therefore points to the conclusion that Canon Saxby's courting of Mr.ul Hassan Raja was not a matter of oversight, or misapprehension, or even over-enthusiasm, rather something that he did deliberately and was rather pleased about which – and this is a suitable conclusion – says everything that needs to be said about both the nature of his politics, and the Labour Party's recent de-coupling from its traditional values.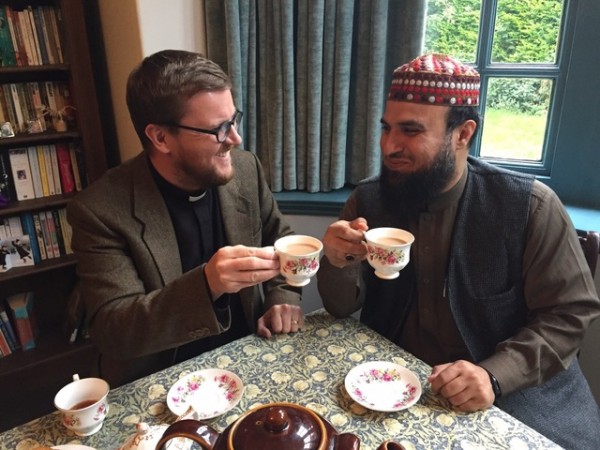 ADDDENDUM 
On 25 April, the Sun featured the Saxby/ul Hassan Raja story, under the blackly humorous headline 'Controversial imam who called Islamist murderer a "hero" is recruited to join Labour – because he thinks Corbyn will fix knife crime'.
Amongst other things, the paper reported some further material details:
'Mr Saxby refused to comment when approached by The Sun.
Ul Hassan said: "I have previously apologised for the video in which I praised Mumtaz Qadri. My praise for the manner in which he received his death sentence was misplaced. I did not praise his assassination of Salman Taseer. Indeed I condemn the assassination. I am totally committed to Britain as a multi-cultural society and continue to work for peace and harmony with people of all faiths and none."
A Labour Party spokeswoman told The Sun that Mr Ul Hassan's application to join the party has now been rejected after The Sun revealed his praise for Qadri'.
Concurrently, Cannon Saxby removed the film of him and Mr. ul Hassan Raja from his Facebook page, and also deleted the associated comments.
SOURCES
http://hurryupharry.org/2018/04/21/is-supporting-assassination-a-red-line-for-labour/
https://www.standard.co.uk/news/london/london-preacher-and-friend-hail-fanatic-who-killed-politician-in-pakistan-as-hero-and-martyr-a3226266.html
https://www.firstpost.com/world/pakistan-suicide-attack-blast-kills-17-as-taliban-avenge-mumtaz-qadris-execution-2660256.html
https://www.economist.com/node/17851369