Love Wapping investigates the Islamist takeover of Tower Hamlets UPDATED
Mark Baynes' blog Love Wapping is fast becoming indispensable for those interested in how East London is developing.
A couple of days ago, he published part one of his investigation into Islamists in Tower Hamlets:
http://lovewapping.org/2016/07/tower-hamlets-london-borough-hijacked-by-fundamental-islamists/
It makes a very interesting read, and I'll  be posting the follow-ups here in due course.
His discussion of the links between Islamic Forum Europe (IFE), a fundamental Islamist group inspired by the teachings of Abul Ala Maududi, and Jamaat-e-Islami are pertinent.
As previous posts on this blog have pointed out, a group of Waltham Forest councillors recently (and surreptitiously) gave an award to the extreme right-wing Senator Sirajul Haq of Pakistan, with the event being captured here for posterity: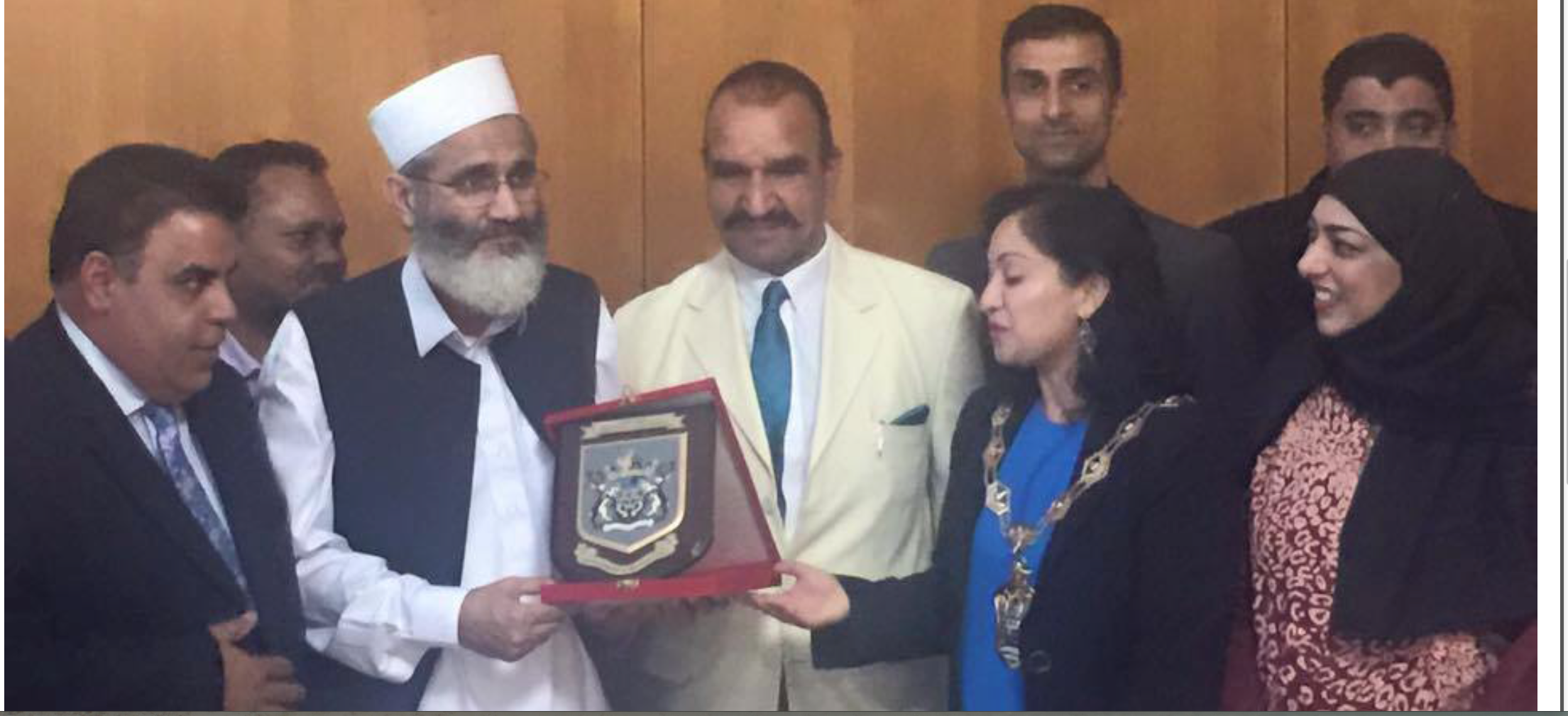 Senator Haq has close Jamaat-e-Islami links.
One wonders what Cllr.s Ali senior and junior, Cllr. Mahmud, Cllr. Khan, and Cllr. Dhedi – all pictured at the event – think of Jamaat-e-Islami and indeed IFE.
As in Tower Hamlets, has IFE infected the Waltham Forest body politic on the quiet?
Update
Part Two of Love Wapping's investigation is here:
http://lovewapping.org/2016/08/tower-hamlets-london-borough-hijacked-by-fundamental-islamists-2/