Cllr. Liaquat Ali hits the Andy Burnham campaign trail
Good to see Cllr. Liaquat Ali out supporting Andy Burnham on his recent visit to Waltham Forest (see http://kashmirlinklondon.co.uk/?p=6862)
I hear from well placed sources that should our Andy win the Labour leadership, he will make Cllr. Ali one of his key advisers on solving London's housing problems.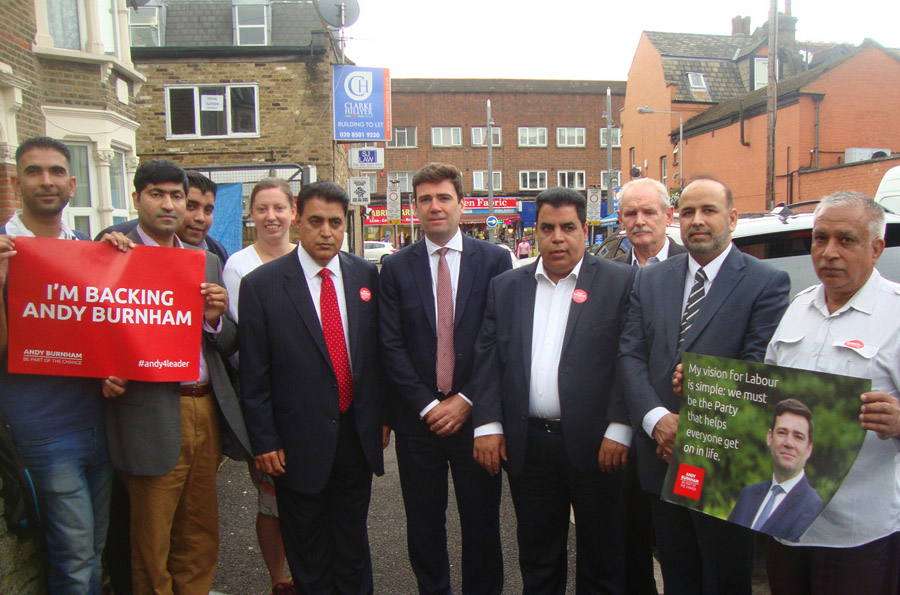 PS Of course every picture tells a story, and here it is interesting to see the aged Leader of LBWF, Cllr. Chris Robbins, relegated to the back row, right – he certainly does not appear to have appreciated the joke.
PPS There is surely, too, an unintended irony re Cllr. Liaquat Ali in the wording of the right-hand poster.